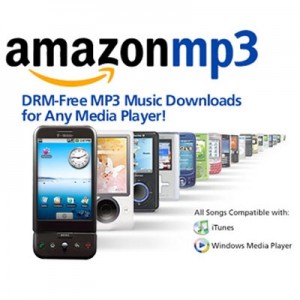 You have until November 29th, 2010 to redeem this code. And by redeem I mean, spend this code on whatever MP3 download(s) you want.
Just log into your
Amazon.com
account then go
HERE
then enter the code: GET3MP3S. After you enter the code, the page should "flash" and your MP3 account should be credited $3.00!
Remember, you have to spend the $3.00 before 11.29.10 or it will disapper!
While you are there, you can download all of the Free songs too! They have a lot of different songs available for free, so there is sure to be something that you like.
Thanks
The Freebie Blogger