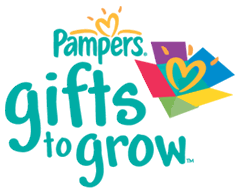 Here is a new 10 point code that worked for me
10000LatinasFbk

pampers4momjfm1 (10 points)
GETSTARTEDNOW10 (10 points)
CONGRATS2NEWMOM (10 Points)
newwipespackage (10 points)
GTGWELCOME10PTS (10 points)
pampersgtg10pts (10 points)
PAMPERS4MOMSOND (10 points)
2BEGINEARNING50 (50 points)
GIFTSTOGROW4MOM (50 points)
10PTSFREECODE4U (10 points)
JOINNOW4REWARDS (50 points)
PUNTOSPARAMI123 (10 points)
CAREFORNEWBORNS (10 points)
GTGCOUPONPOINTS (10 points)
WELCOME2PAMPERS (50 points)
WELCOME2VILLAGE (10 points)
And for those of you thinking about signing up, you totally should. Just look at some of the great prizes you can score!
P&G Coupon booklet 700 points
BJs $10 Gift Card 1000 points
Also if you "like" their Facebook Page, you will receive updates when they release new codes!